- The Introduction of Luna Labs US -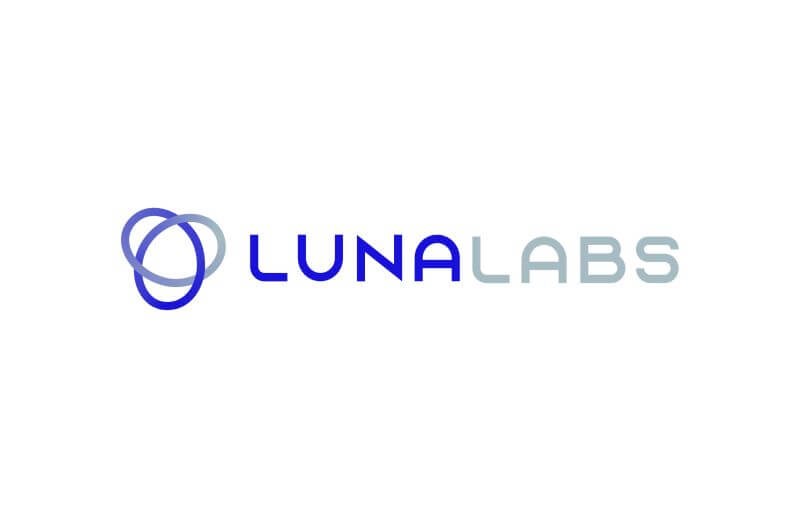 Initially founded as the applied research division of Luna Innovations Incorporated, Luna Labs US is the fiber optic-based technology company, which is a privately held organization that partners with government and industry to create innovative solutions using a tailored, multi-disciplinary approach. They are a diverse team of scientists, engineers, and business professionals dedicated to developing a new generation of technologies that help organizations around the world save time, save money, and save lives.
Just like Luna Labs US' slogan: "We develop products that increase the productivity of mission-driven organizations." 
We could see that Luna Labs US is committed to boosting productivity of various industries, such as defense, healthcare, emergency services and so on. Hence, it is natural for itself to attach importance to team collaboration and productivity.
Recently, they have purchased a business and are looking to implement some office changes, both in technology and culture.
At the same time, due to COVID-19, their staff only work in their offices with their doors shut so it is hard to know whether they are accessible, on the phone, in a meeting or not. 
If when a staff wants to find someone for talking about some affairs, he only knocks on the door and then opens the door with permission to see if someone is available. 
You can imagine that he would feel sorry and embarrassed if someone happens to be in a meeting. In a long run, it is obvious that both sides are puzzled: When he is available? How can I avoid being disturbed?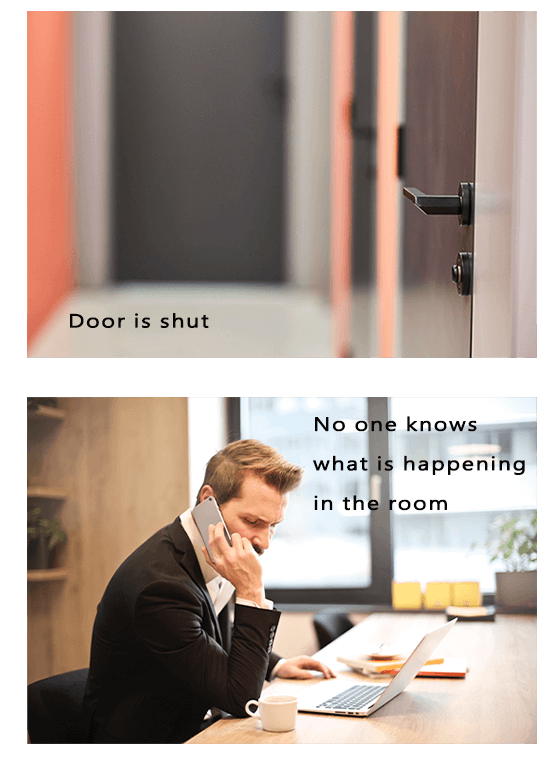 In other words, they wanted a solution that helps them find an appropriate time to communicate with each other. By doing so, it can avoid interrupting someone as well as avoid affecting the personal schedule. 
If the problem couldn't be solved, every staff would be confused and then hinder staff from communicating with each other in time, thereby lowing the communication efficiency, working efficiency even team productivity to some extent.
So how to know if a staff is available is becoming one headache for Luna Labs US and then the CEO of the newly formed entity, James Garrett has found SyncSign could provide a wonderful solution for them.
- Solution and Benefits -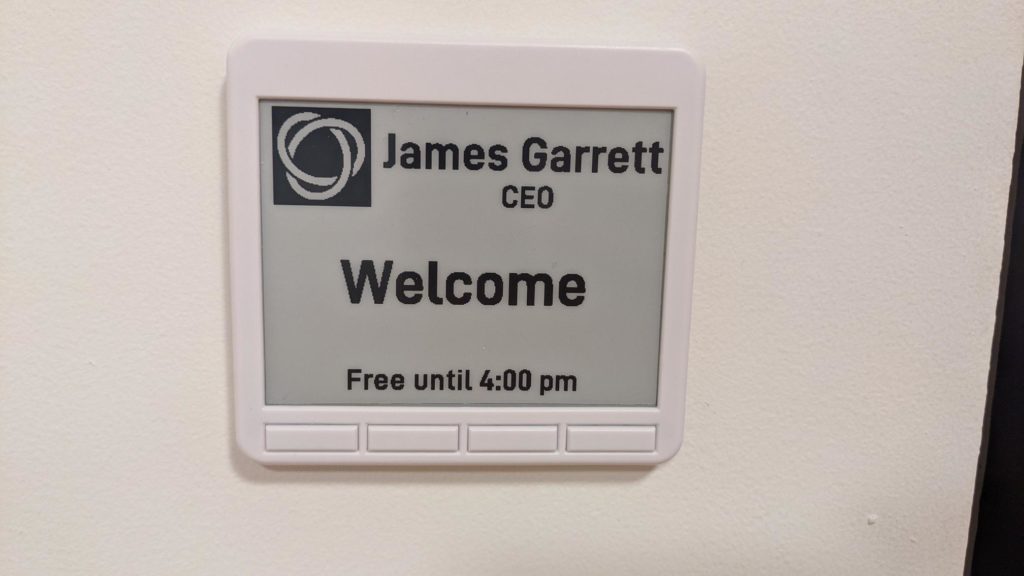 With our technical support, we have preset the interface of the display. Even if staff can't read the text from farther away, they can know the CEO's status by distinguishing white and black shown on the screen: white means someone is available and black means someone is busy.
Through visualizing the people's status in real time, SyncSign Display takes bridges effect at the communication and connection with staffs. 
It facilitates people to choose a proper time for discussing something with one person, which enhances the communication efficiency between staff. At the same time, people wouldn't be interfered occasionally so they can avoid the distraction and concentrate on personal affairs well.
As you can see in these two photos, the display was installed outside CEO's room and shows the CEO's real-time status: He is busy until 10:00 am and is available until 4: 00 pm. How did  SyncSign Display play a role as an "assistant" to close communication and connection between James and his staff?
Incorporating the existing calendar system, SyncSign Display would synchronize the information and the information would be shown on the screen simultaneously. 
James only needs to make his schedule on the calendar system every day and every staff just glances at  the screen and then knows the CEO's status right away, which is very convenient for both sides. In other words, this status sign solved the above-mentioned problem well: When he is available? How can I avoid being disturbed?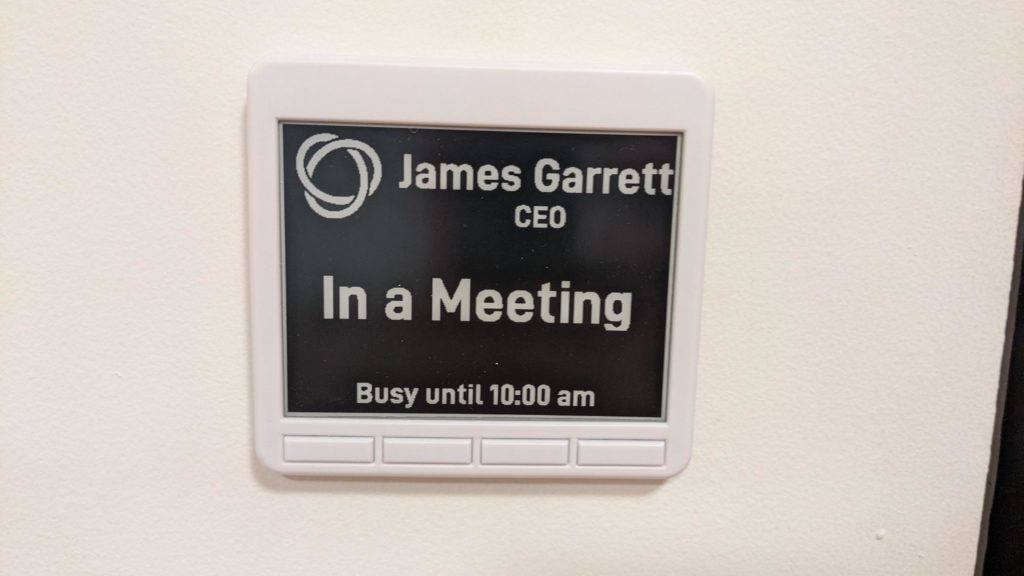 After installing SyncSign Display, James said it is an ideal solution that improves communication efficiency between staff.
"I had a pretty specific idea of what I wanted, and SyncSign seemed to be the closest match through my google searching."
Through visualizing his status in real time, his staff would never feel entangled when he is available as well as they can optimize their time and prioritize their tasks better.
For James himself, he would have a more quiet office environment that contributed to focusing on his affairs.
At the same time, it helped him make the communication with staff more smooth and more timely.
SyncSign is committed to simplifying and facilitating anything thereby having a better experience for our customers, just like Luna Labs US wanted to solve the communication issues.
You can see that Luna Labs US just invested a little money, which brought much convenience for them once and for all!
Do you plan to perfect your workplace recently? Or are you encountering the meeting conflicts?
Please contact us and let us be your partner!