Improve the Offices' Utility Efficiency and Productivity in Stoble Workspace
In an era when technology is allowing freelancers, start ups and SME's to thrive, coworking office space ensures that by building communities of these people, shared office space can be built to the highest possible quality.

Stoble provides carefully sourced and deliciously roasted coffee that brings people together. At Stoble, they believe that thoughtfully sourced, carefully roasted, and precisely brewed coffee is a good starting point…but a truly good cup of coffee should delight more than just people's palate.
In spring 2020, Stoble dedicated to build a 15,000 square-foot downtown cafe and coworking space in Chico, Calif. Enjoy coffee and small bites from the cafe and become a member of our Stoble Workplace to get access to an awesome place to work and a great community.
There are several conference rooms that are offered to users, and Stoble team would like to arrange their room resources with some E-ink signs without breaking the oneness of their interior design, thus they found SyncSign.
SyncSign is honored to provide Stoble with digital signage!
With just simple setup steps, everything is ready to go.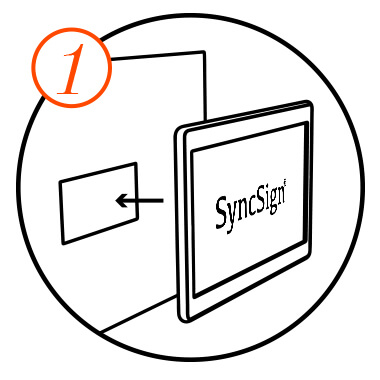 Step 1. Paste the SyncSign display on the sticker, then the display will stick firm on the surface of the glass wall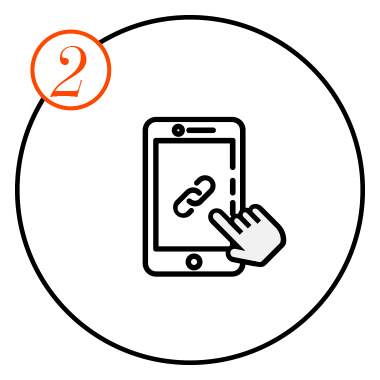 Step 2. Install the mobile App, create an account, and setup the SyncSign IoT Hub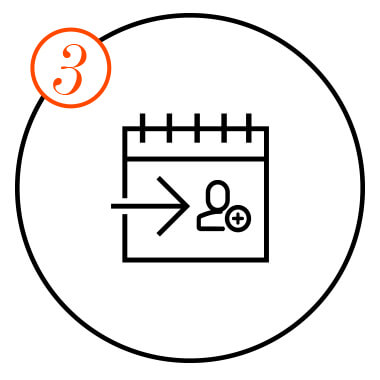 Step 3. Sign in the calendar administrator account and bind each display to the calendar. Everything is ready after binding.
Voila! Let's check how everything goes on Stoble .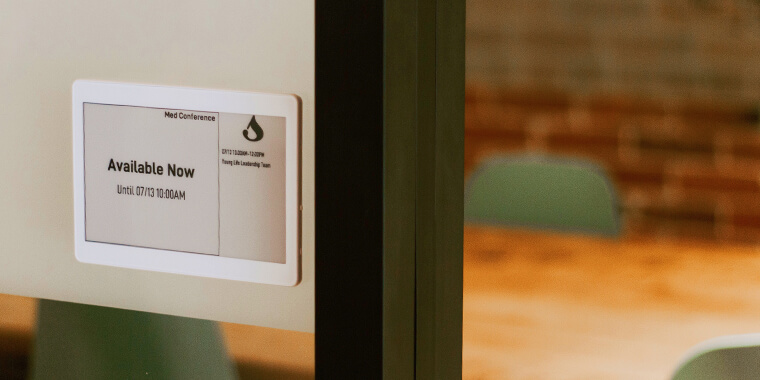 SyncSign 7.5-Inch displays for all 5 of Stoble Workplace meeting rooms.
These 7.5-Inch digital signage are mounted on front wall of their offices, to let others know if the occupant is available or in a meeting.
Seamlessly fit into the Stoble's existing architectural and environmental space, align with the tech–focused energy of the organization and provide both a static and interactive digital experience for visitors.
They have the displays mounted at the entrance to each meeting room, showing whether the room is currently occupied or available, and when the future meetings are scheduled for.
Enlighten people with information and direction that is clear, timely, and accurate.
This integration empowers us to help Stoble build engaging experiences that strengthen the essential connections between them and their customers.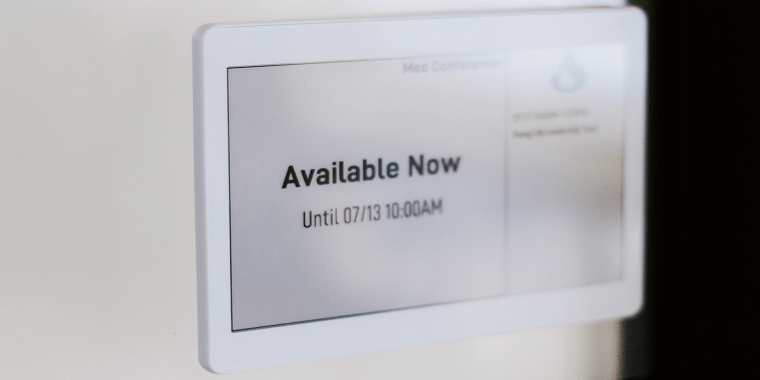 "Everything is set to sync automatically, and all of the displays are working perfectly. Their minimal design fits our aesthetic as well."
—-
Matt Thiede,
Civil Engineer/Entrepreneur of Stoble