- Thoughts on Signs on Workspace -
Coworking space is a flexible solution to adopt with modern workstyle. Private office, desk hotelling, hot desk.
People coming and going days and nights, how can a coworking space provider offer a place that user can call their own temporarily? Of course, put a sticker on the desk or paste a paper on the door, or simply tell them: "your desk reserved is on the window side, the second desk starts from the left'
These ways might be economical in the short term, but in long term, it is a tremendous waste of resources (Either is labor or material)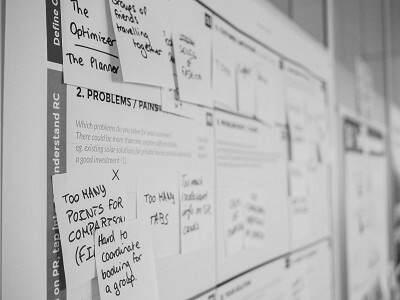 Paper Consuming
Everything has to be presented on a paper, if the room schedule change frequently, the notes will be messy. Tremendous amount of labor are wasted on these daily chore: writing, finding, pasting and replacing.
Manual Labor Waste
It requires manpower to maintain, and facility staff can't put their energy into more productive, such as how to better explore and meet the needs of users. We should make space and bring value to people, not vice versa.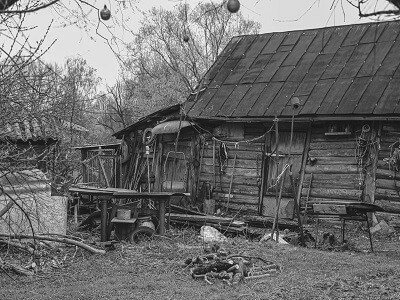 Bad Impression
Outdated and old fashion of room and desk arrangement. Users also need to communicate with the facility staff to find a position to work. After all, they just want a proper place to work!!!
How about adopting digital signage? such as with iPad or Android Tablet, combining with a 3rd party room reserving software? 
Switching from the old way of 'pasting papers on the wall' to use digital signs in order to communicate messages and provide visitors and tenants with helpful information. That's a good idea, but that means:
– They have to train (additional cost) their staffs on how to use another room reserving system.
– Frequently Charge the digital signs from time to time, which means more labor to maintain.
– The complex electricity deployment might be another headache.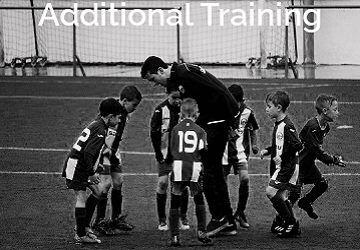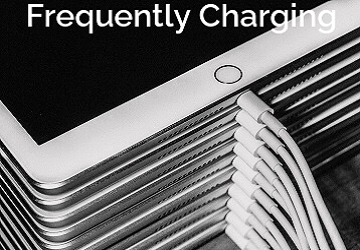 - Have E-ink Signages In Workspace -
Can anything be done with this? Or, is there an easier way?
Well, most of the time, the habits we take for granted will become the ceiling that prevents us from improving efficiency. But for organization to be efficient, change sometimes has to be made.
However, with SyncSign, the answer is YES! SyncSign can be integrated with your existing calendar system (i.e. Office 365, G Suite, Google Calendar, MS Exchange, or customized system) and have the scheduled information displayed on the E-ink signs. Along with the features below:
– Long Battery Autonomy Life: With Low battery consumption energy. Battery autonomy time can last more than one year
– Truly wire-free installation: Free users from drilling holes on the wall. Can be sticked firmly on the wooden/glass surface, decent and elegant.
– Sync within seconds: As long as there is any data updated, the display will render within seconds.
–  Setup in Minutes: With just a few steps then you are all set!
- Insights on Digital Signages in Workspace -
Bigger Picture
The most important resource for an enterprise is the people who work there. The essence of technology is to save people's time from daily chores, thus can put themselves on creative work.
Into the deep
Improving efficiency is not simply on the level of individuals, but more at the overall and team level. Reduce the labor cost while having the efficiency of the whole team improved.
To be more specific
The goal of SyncSign is for Efficiency Improvement and Value-added purposes.
Have SyncSign integrated with your calendar system, when you create a meeting event in calendar software (e.g. Outlook), the meeting information will automatically be displayed on the appropriate conference room signages. 
Integrated with your booking app? Check here for the use case.
Well, you might ask, what difference does it make? Wasn't it just no more than a sign on the door?
Actually the benefits are more than you thought.
For Organization
Easy to manage: The facility manager can easily arrange the room/desk resources, especially in the post-Covid-19 era, the social distancing rules need to be taken into account. An E-ink signage would be a good helper of that.
Value Added: Bring more visibility into the workplace with desk booking signages and meeting room signs. Giving members the choice of where and how to work unlocks their full productivity potential.
Streamline operations and cut costs: It's a winning combination. Providing agility to members while reducing the whole maintenance fee. More effective space utilization keeps the balance sheet in check.
For Individuals
Availability at a glance: Having desks and areas clearly labeled will enable members to find their proper space a moment's notice. No need to check their email of where their desks are located, as the reservation information are all shows up on the screen. Optimize the work experience as much as possible.

A space call their own: Even they just take a short break, they don't need to worry about if their desk will be occupied. Empowered algility to your members to the maximum extend. Makes your members feel valued and included.

Better Experience: Visitors or tenants don't need to ask the facility staff if the desk by the window or meeting room 3 was taken. As the availability information was on the nametag. Reduce unnecessary contact.
Know whether a workspace is available, even from a distance. The ePaper screen tells you whether a space is available and from how long, and the screen color show the status from a space, even from a distance. 
With versatile mounting options to suit every type of desk, these screens help support flexible workspaces that meet your needs and help you stay productive.
Every type of desk would benefit from these screens, mountable on desk edges, desk partitions or walls. Equipped with up-to-date information on a flexible workspace's status, you can check availability, touch in and out with ease, and get to work straight away.
E Ink displays are referred to as "reflective displays."
In an E Ink display, no backlight is used; rather, ambient light from the environment is reflected from the surface of the display back to your eyes. This attribute mimics traditional ink and paper, it will not distract people's attention as other LED/LCD screen does.
You will only notice it when you need it.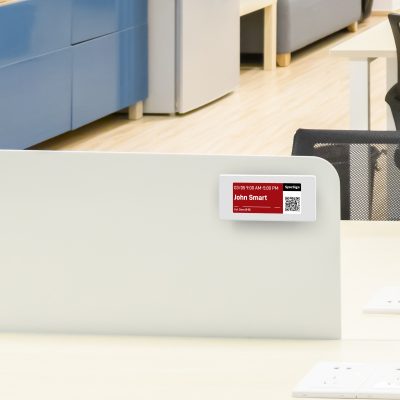 - Why SyncSign E-ink Paper -
Some background: E Ink's technology is commonly referred to as "bistable". Bistablility refers to the fact that an image on an E Ink screen will be retained even when all power sources are removed. This means that the display is consuming power only when something is changing. Bistability significantly reduces power consumption and is a key reason devices using E Ink have such long battery life. 
We use technology to do subtraction, decrease the disorder of entropy in the workspace. So as to achieve sustainable efficiency growth for the whole entity. Let's discover more about how SyncSign did this!
SyncSign can integrated with the calendar system below

Integrate SyncSign with iCalendar

Integrated with Nextcloud (CalDAV), more to explore
Already have your own reserve system?
Many office spaces are using their own booking functionality to manage availability in their meeting rooms or shared areas. SyncSign provides the
open API / SKD document
, that allows SyncSign to be integrated into a customized system. So as the SyncSign Display can also have the scheduled information displayed on the screen. 
- Long Battery Autonomy Life -
Devices like iPad or Android Tablet will require to be changed from time to time, which requires the daily checking on the battery or some complex electrical installations. 
Adopted with low-power consumption technology, the battery autonomy time of the SyncSign Display can be more than  1 year.
- Cable-Free Installation -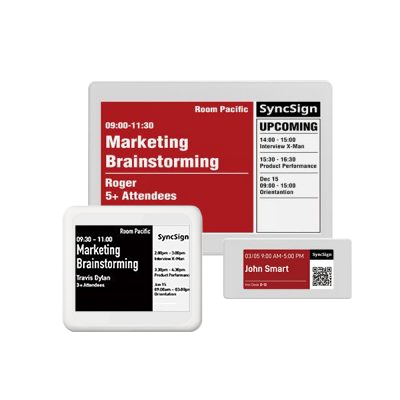 SyncSign E-ink Displays
Their daily schedule of the desk and meeting rooms are quite busy, thus Simon prefer to have as much as event display on the screens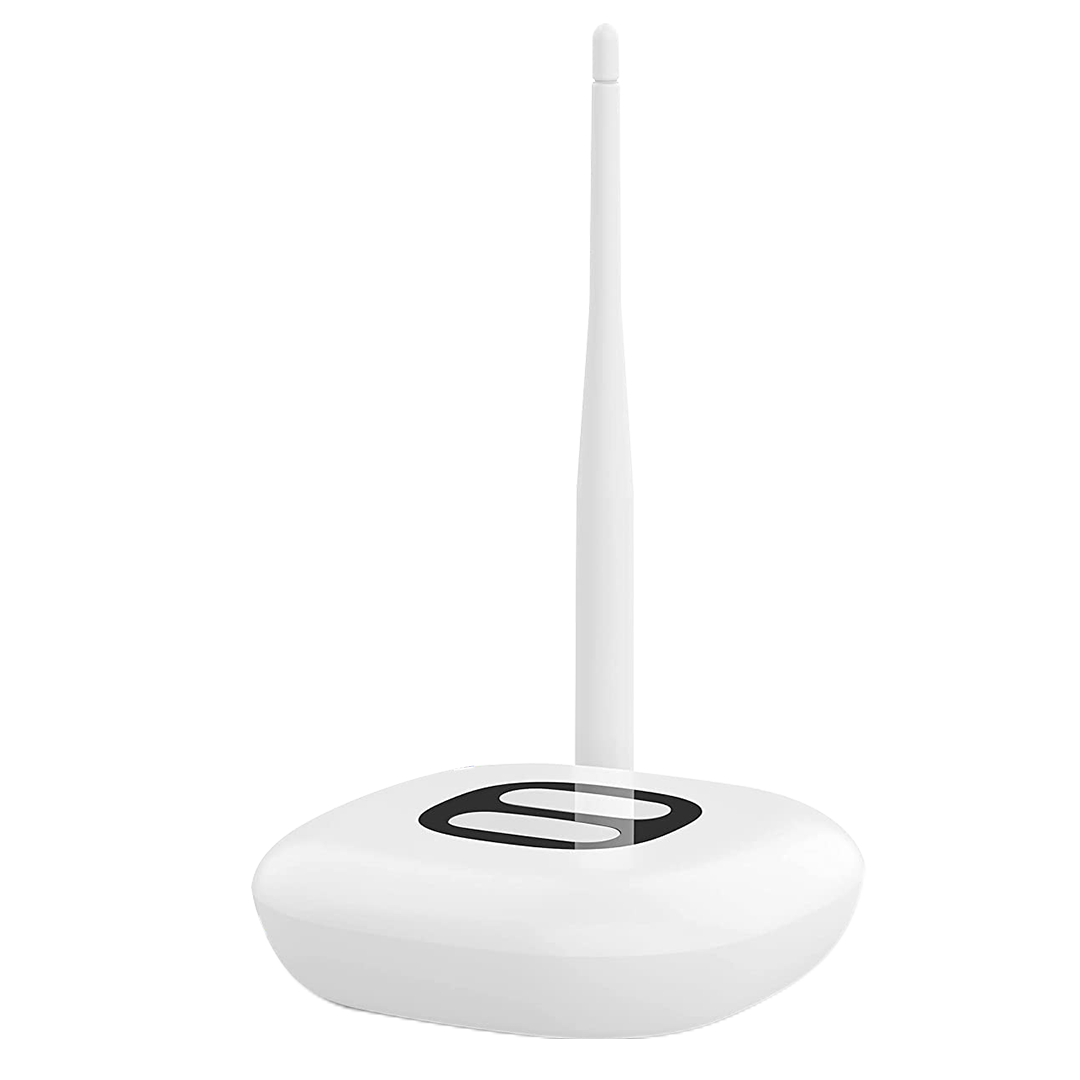 IoT Hub
The Hub can forward the events to the Displays whenever there is an updated on the Calendar system. A single IoT Hub can manage up to 30 Displays in the coworking space.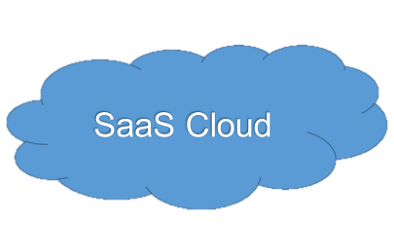 SyncSign Cloud (Basic Plan)
The advantage of Cloud is that the setup is simple and fast. With just a few steps via the SyncSign App/Web Portal, then they are all set!
- Built With Latest IoT Technology -