Conference rooms are very important resources for the company. We want them to be utilized to the maximum extend.
Some companies use Calendar system (Office 365, G-Suite, or MS Exchange) to manage room resources. A room was scheduled, but when the time comes, there might be some unexpected occasions: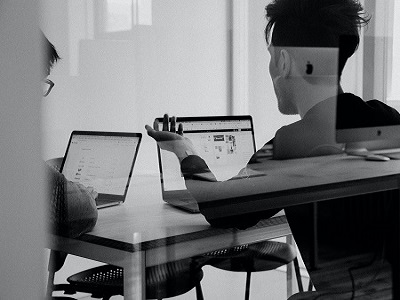 Room Was Occupied
When people get to the reserved room, finding out there are other people in there. Confused, nobody knows who had it booked. Everyone thinks that they had it booked. Ending wasting time and productivity. No one benefits from this kind of confusion.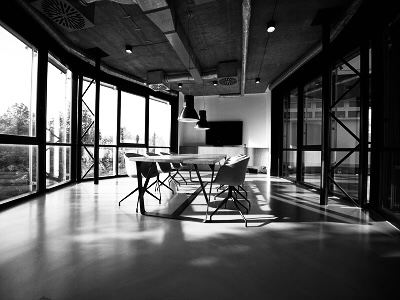 No-Show Meetings
When the time comes, those people who had the room booked find out that they didn't really need it. They don't really go at all. This means the meeting sits completely empty. Even though other people may need to use it, they don't know if it is available or if there is a way to confirm it.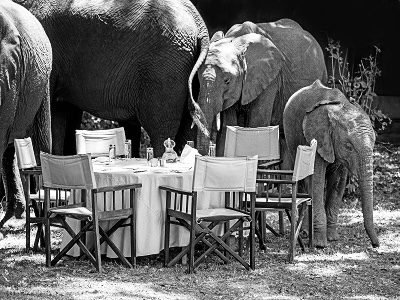 Unexpected Visitor
A guest comes to visit without beforehand noticing, a small meeting room was empty, but there is no way to check on the spot if there will be a meeting soon. Embarrassment might come if a bunch of people walks into the room when you are in the middle of a conversation with the guest.
SyncSign can seamlessly integrate SignSign Display with your existing calendar system (Microsoft Office 365, Google Calendar/G-Suite, or MS Exchange), and synchronizes the room schedule to be displayed on the conference room sign. When you create a meeting event in calendar software (e.g. Outlook), the meeting information will automatically be displayed on the appropriate conference room sign.
With dedicated instructions for each calendar system integration, below are the calendar system that SignSign can seamlessly connect with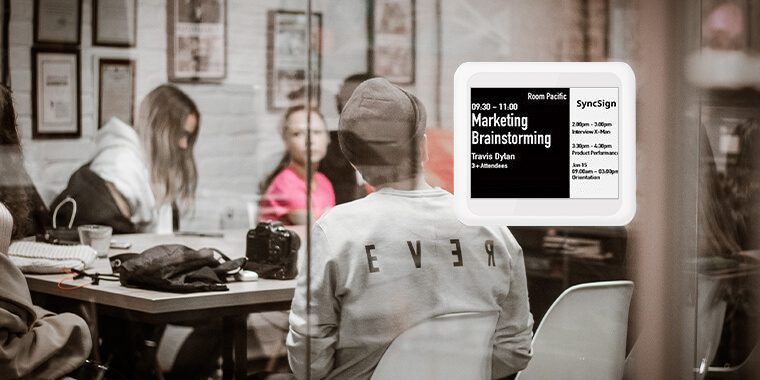 As expected
Meeting room interruptions and conflicts were greatly reduced.
The room sign shows the current and upcoming events, everyone in front of the sign knows who will be using the room during which period of time— making things in order in a silent way.
No more 'ghost' booked rooms
Eliminate guesswork in corridors by displaying the accurate booking information right in front of the meeting room. 
Reduce the communication cost while boosting efficiency and productivity.
Helps you to maximize the usage of your workspaces, while increasing work efficiency and collaboration of the teams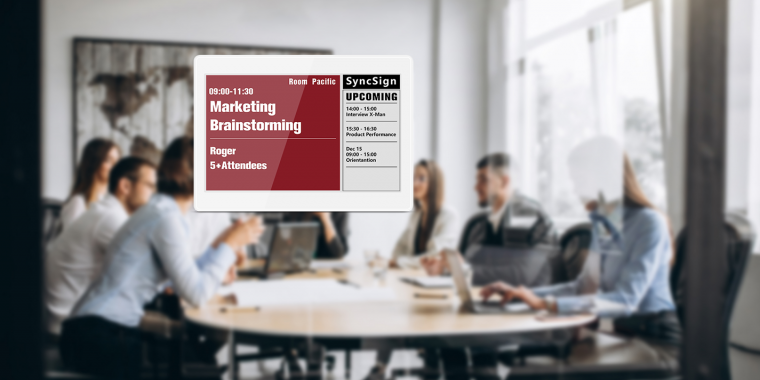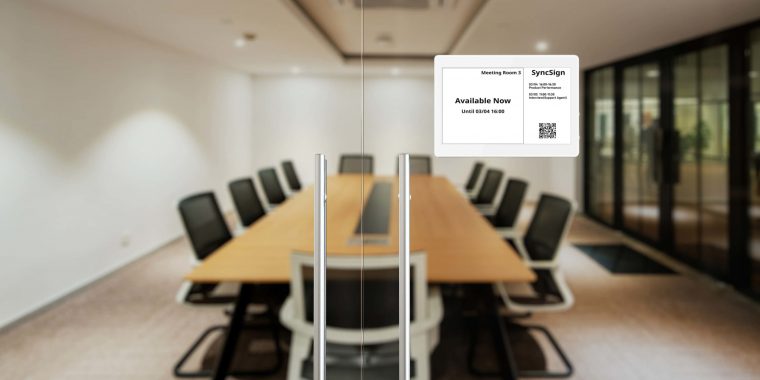 Efficiency improved
The room's availability is just on the screen, will be convenient for the people to find the proper time slot to book the room.
Employees know what groups to expect while guests conveniently find their way to the right meeting room. 
Beyond arranging the room resources, it has unleashed the productivity of an organization, while gathering intelligence and maintaining efficiency.
Technology Improves Efficiency
The most important resource for an enterprise is the people who work there.
The essence of technology is to save people's time from daily chores, thus can put themselves on creative work.
Let's check how SyncSign realizes this idea!
John is the IT manager of their company. He wants to display the reservation status of his company's three meeting rooms on a digital sign to ensure that the reservation information of the meeting room can be displayed, so as to improve the efficiency and utilization of the meeting room. The status quo is they paste a paper on the door to show the room schedule, which is not only inefficient, unproductive, but also not environmentally friendly.
So use it in conjunction with their Office 365 account. Their requirements are:
– Sync with existing calendar system: Work with their existing Office 365 account, no additional booking software is required.
– Cable-free installation: Can be installed on the glass wall, and do not want to compromise the beauty of the office.
– No need of complex electricity layout: There is no power supply around the wall, thus the battery shall last long.
– User-friendly: No more new learning curve to employees. John does not want to train his colleague again on how to book a meeting room.
Let's check what is needed for John.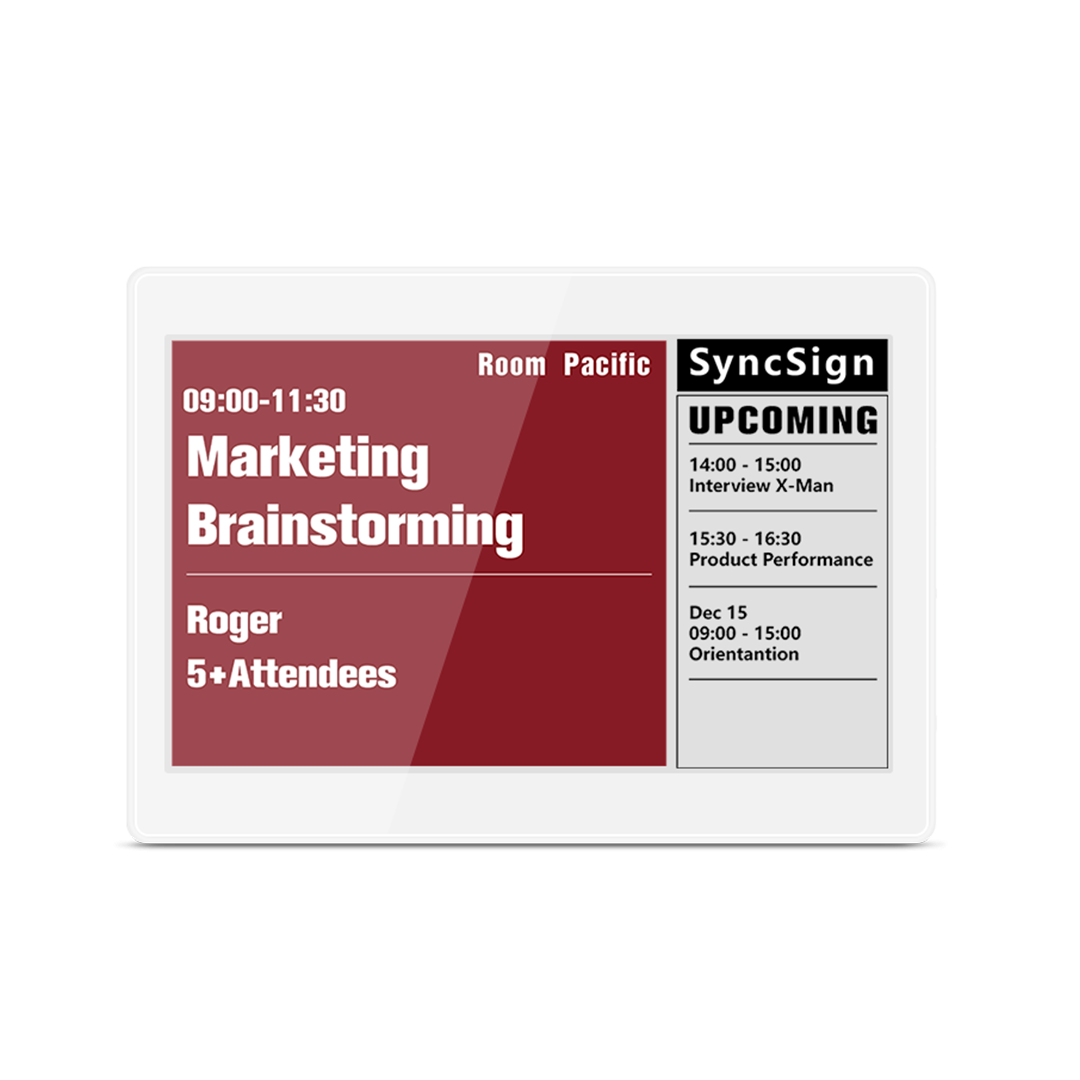 7.5-Inch Display x 3
Their daily schedule of the meeting room is quite busy, thus John prefer to have as many events as possible displayed on the screen.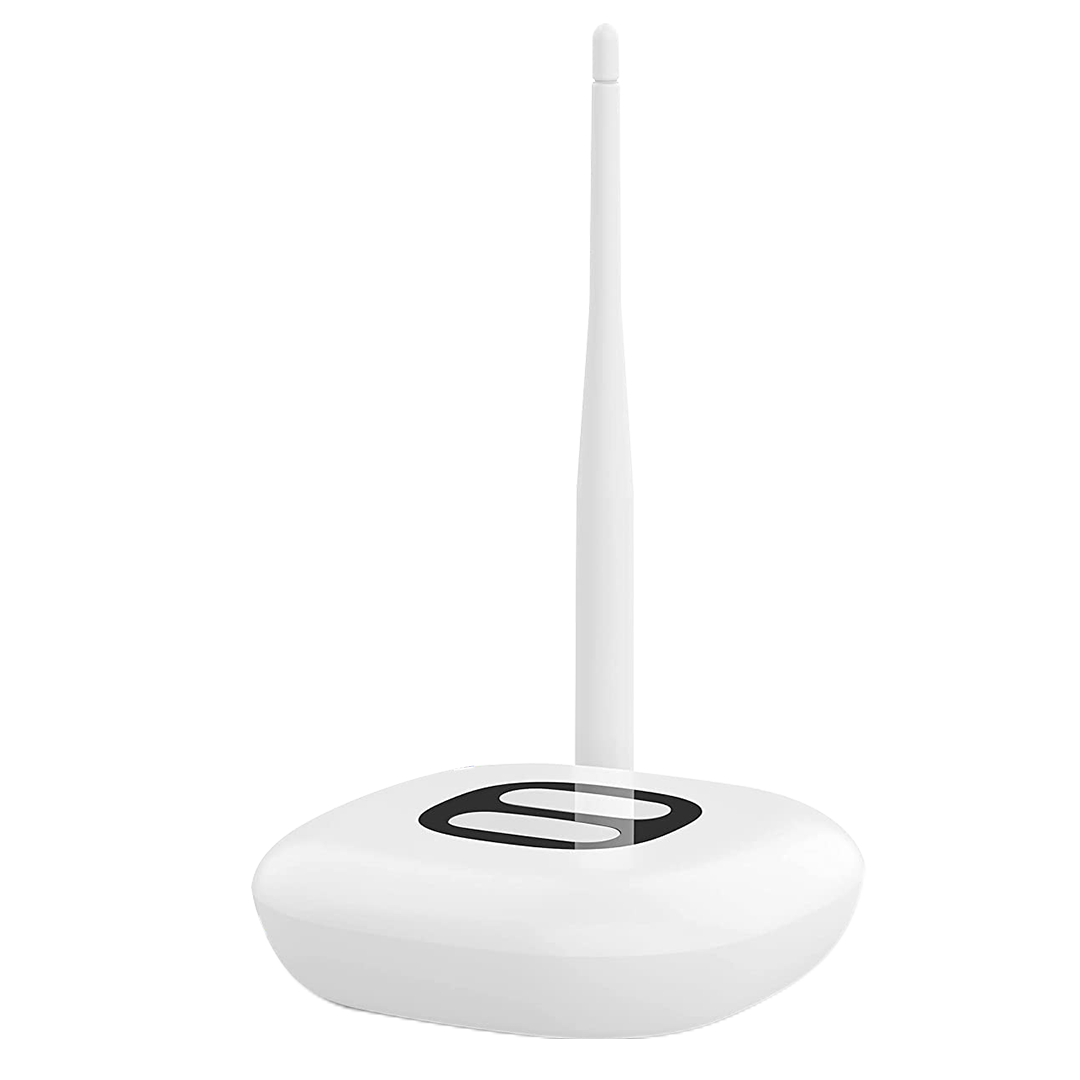 IoT Hub x 1
A single IoT Hub can manage up to 16 Displays. These 3 meeting rooms are no more than 40 meters from each other, thus one Hub can manage all these 3 Displays.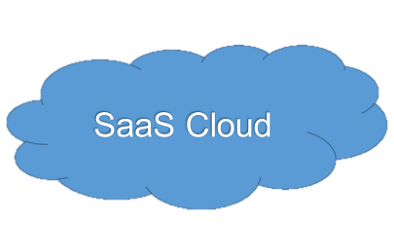 SyncSign Cloud (Basic Plan)
The advantage of Cloud is that the setup is simple and fast. With just a few steps via the SyncSign App/Web Portal, then they are all set!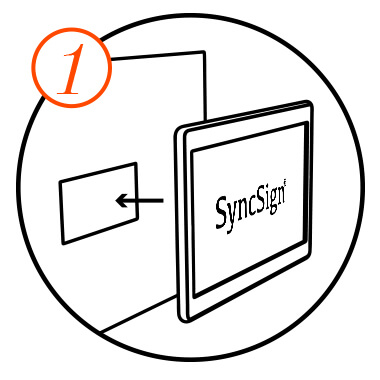 Step 1. Paste (or put) the SyncSign Display on the sticker (or bracket), then the display will stick firm on the surface.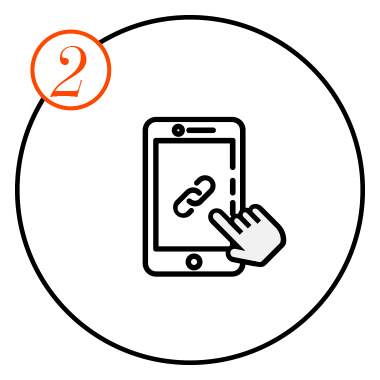 Step 2. Install the mobile App, create an account, and setup the SyncSign IoT Hub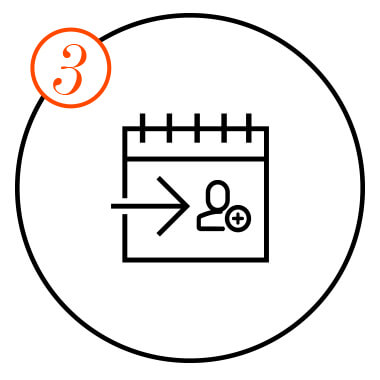 Step 3. Sign in your calendar administrator account and bind each display to the calendar. Everything is ready after binding.
Devices like iPad or Android Tablet will require to be charged from time to time, which requires the daily checking on the battery or some complex electrical installations. 
Adopted with low-power consumption technology, the battery autonomy time of the SyncSign Display can be more than  1 year.
- Cable-Free Installation -
No cabling, no drilling. Adapted for all surfaces.
Whether it is on glass, wood or stone, the room signage fits perfectly and easily.
Position the room signage in areas of your office where it can be most useful, without disturbing the oneness of the office environment. Elegant and sleek.
You will only notice it when you need it.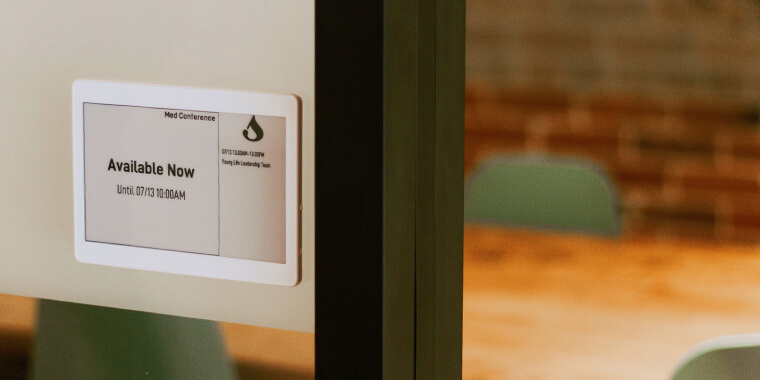 - No New Learning Curve -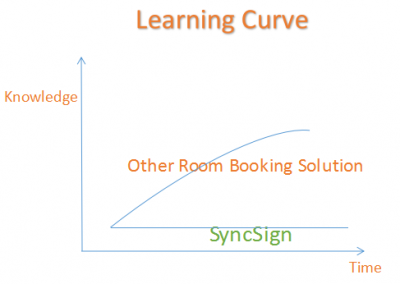 Book a meeting on the calendar software (e.g. Outlook): 
1. Create an event
2. Choose the room resource
3. Submit
SyncSign will synchronize the room resources schedule on the Display.
People still book the room as they used to on the calendar. They already know how to use it.
Helping you deliver seamless experiences to your colleague without telling them how to.
- Total Cost of Ownership Calculator -
Other Room Booking Solution
$399 iPad/$150 Android Tablet 
Choosing SyncSign, saved at least $324 per device!
- Eco-Friendly & Sustainable -
- Built With Latest IoT Technology -
- One Size Does Not Fit All -
- Our Clients & Partners -
Effortless Installation Digital Signage