Nowadays, more and more companies are attaching importance to the better conference room management for improving the rooms utilization and avoiding the overlapping meetings. During finding the proper room sign solution, what criterion is in your mind? Usefulness? Easy operation? Or any other else? I believe the price is the primary factor that influences any company administrator on making a decision.
Choosing a solution doesn't mean you just pay for the single product, but you need to pay for other expenses as well. Hence, today we will focus on the total investment according to the TCO (a financial estimate intended to help buyers and owners determine the direct and indirect costs of a product or service)to make comparison among several digital room sign solutions. I hope we could help you choose the most cost-effective one.
Well, let's get start it!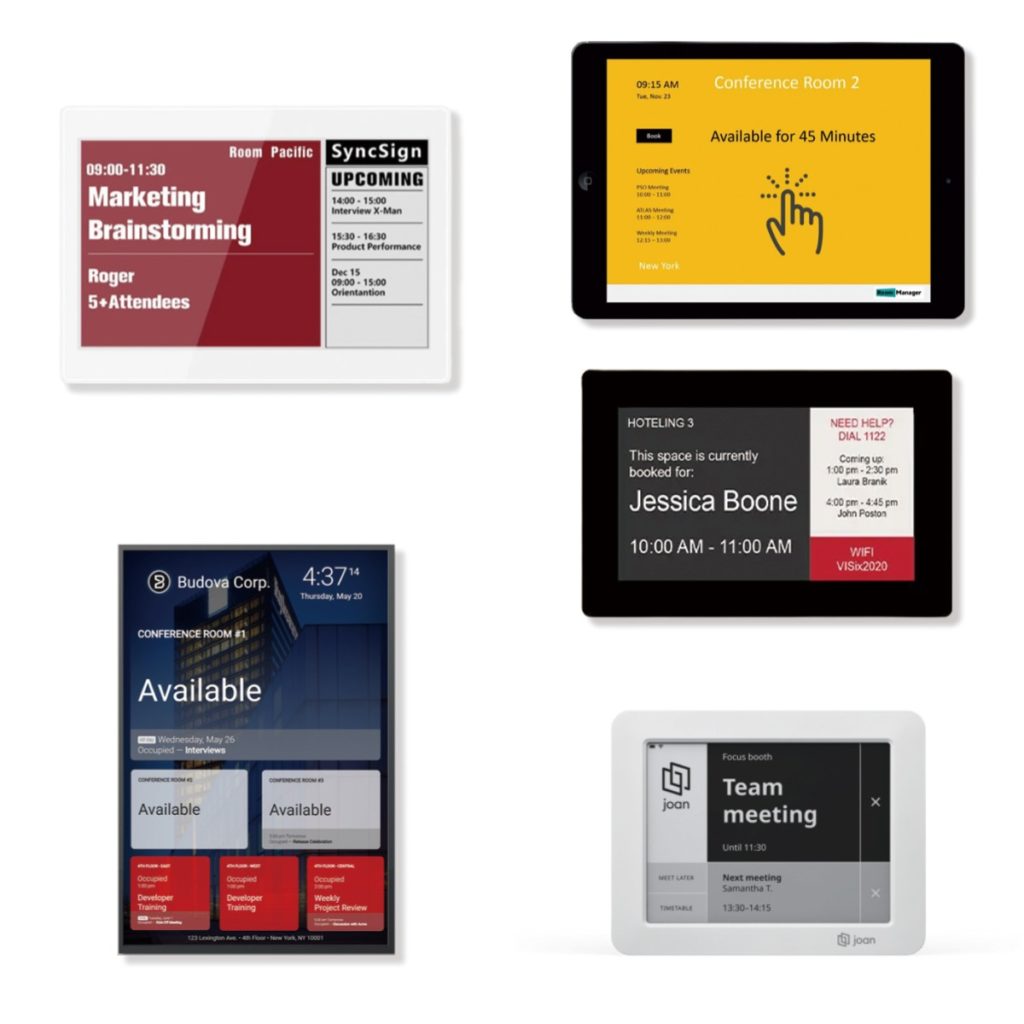 The following form shows the overview of different solutions and you can know about them initially.
(The information listed in the form is only for reference. )
Product

Display size

iPad/Android tablet

6-inch

7.5-ibch

7.5-ibch

24-ibch

Resolution

/

1024 × 758

800 x 480

880 x 528

1920 x 1080

Calendar compatibility

SharePoint

Office 365

Office 365

Exchange

Google G-Suite 25 Live

EMS

iCal

Exchange

Office 365

EMS

Google Calendar

CollegeNET

Astra Schedule

Amadeus

Office 365

Exchange

Google Calendar

Google G-Suite

Nextcloud

Microsoft Outlook for Office365

Google

Calendar

Google G-Suite

Apple Calendar

Battery life

Continuous power supply

3 months

Up to 3 years

At least 1 year

Continuous power supply

Customer support

Price tier

free

free

free

free
- Total Cost of Ownership Calculator -
Let's know about more details further—-the estimated total cost of the different solutions, which is the crucial points you must attach importance to.
(The data listed in the form is only for reference. )
Product

Room manager

Joan 6

SyncSign

Visix Meeting Minder™ EPS 74

Dakboard

Hardware fee

$200

$399

$349

Get a quote

$479.95

Software fee

$500 per device

$155 per device per year

/

/

/

Installation accessories fee

/

$149 per device

$19 per device

Get a quote

/

Labor

installation fee

$200 per hour

/

/

/

$200 per hour

Electrical wiring installation

√

/

/

/

√

Customer support fees

Price tier

/

/

Software Training Subscription

/

Estimated  total cost

>$5000

>$700

$368

Get a quote

>$700
As we can see, it is obvious that the differences on the estimated total investment: SyncSign<Dakboard<Joan<Visix
To conclude, you could see relative information clearly on the form and could discover that the whole sum of SyncSign Display is the most affordable, which is the ideal choice as the conference room digital signage and is worth to be taken scalable deployment into consideration.
Convenient installation: paste (or put) the display on the sticker (or bracket)
Highly Customizable: The open API/SDK makes customization easier; select the layout templates we offered; Replace our regular content with custom information on display.
Synchronizes the real-time room status and the future events integrating with an existing calendar system
Lasts for at least 1 year before the next charge because of the low-energy e-ink screen
In the end, please write down the necessary points that you pay attention to. Usefulness, proper price and easy installation and operation might appear in your mind.
If so, you might as well take a look at SyncSign Display. Of course, other products is also great if you have enough budget.
Want to learn more about SyncSign Display? Just click here. We are happy to hear from you!