- Paperless Solution in School -
Let's take a tour of how the paperless solution was implemented on the campus.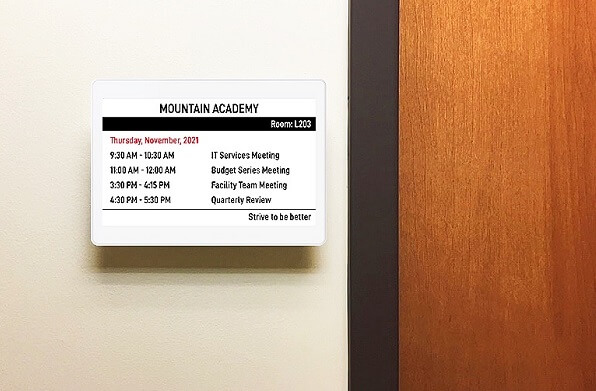 Meeting Room Signage
School departments will use the meeting room in various periods of time, with the help of room signage, can avoid the meeting conflict and waste of public resources, effectively improves the productivity between teams.
Being the lubricating oil between departments, instead of a block.
Classroom Schedule Display
 Show the class schedule on the screen. 
No need to send someone to print, replace the daily class schedule over and over again.
– Auto-sync the class events.
– This paperless solution can save a lot of manual labor and make the class environment eco-friendly with a technical touch.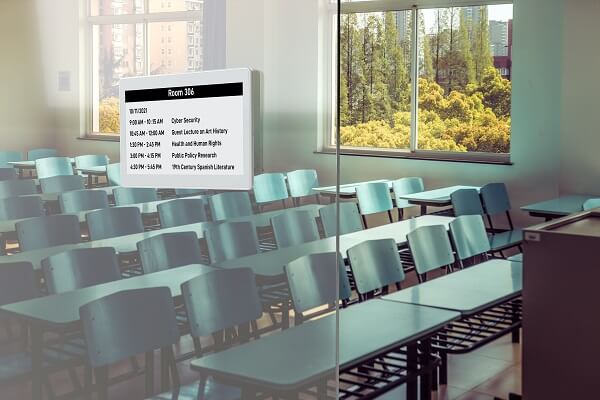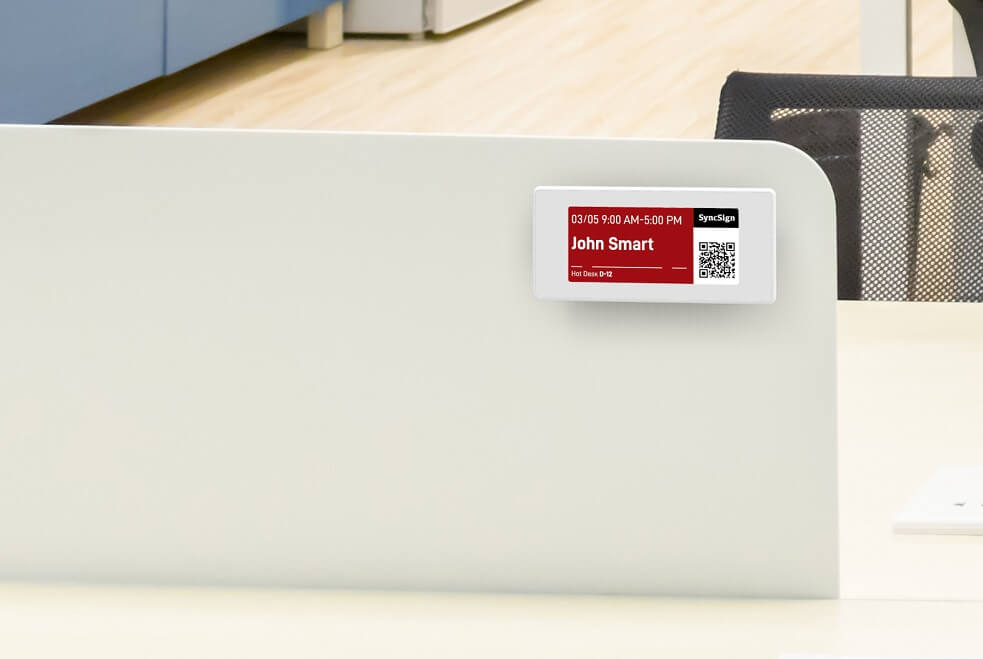 Name Tag in Study Room
The proper desk of the study room needs to be reserved in advance to effectively manage the space resources, need not worry about if someone else's has taken the place randomly. So that students can be more involved in learning. Create a good learning atmosphere for students.
Event Agenda Display
Get rid of the paper and redundant maintenance effort on managing the event agenda.
From the date, address of the event, to the exact agenda as well as the speakers, you can all have them shown on the Display, in a much eco-friendly way.
Since we can digitalize it, any changes that need to be made on the agenda is just within minutes.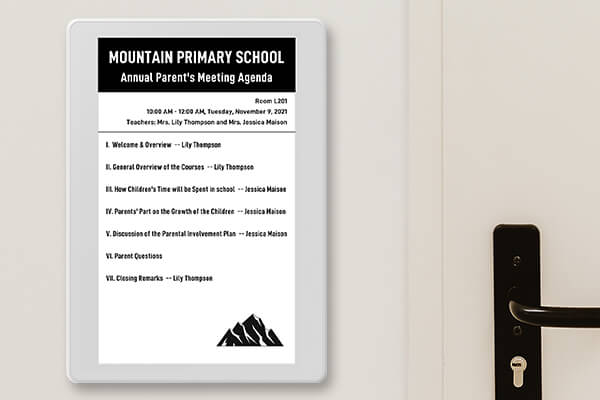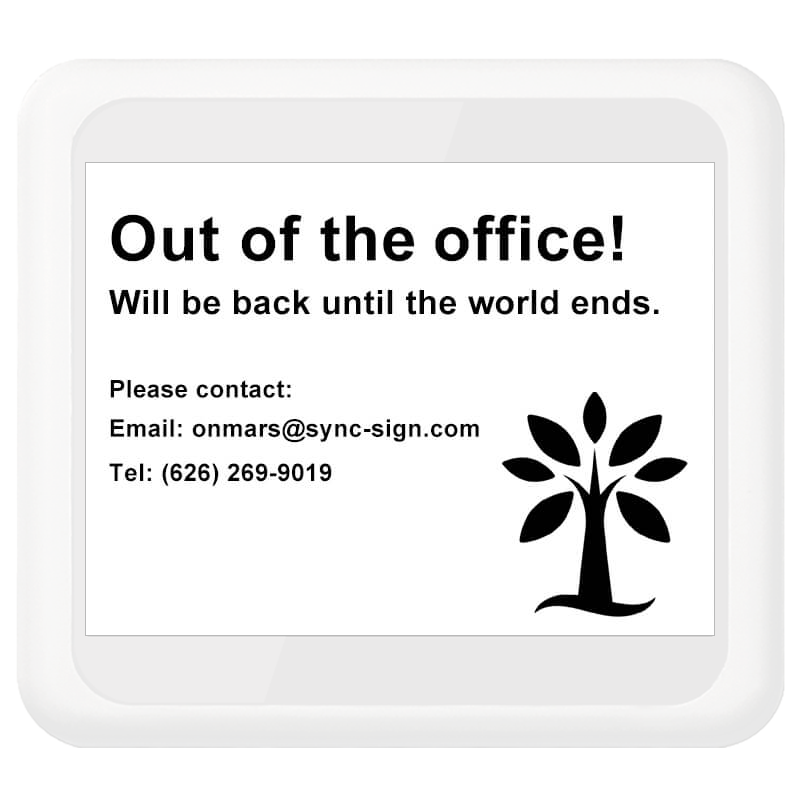 As a Notice Board
Just leave some message on the E-ink signage via SyncSign App/Web Portal with just your fingertips. Paste it on your desk, on the wall/door.
When you leave home or office and would like to send some message to info your colleague or family member, you can achieve it remotely.
The customized template is also supported, you decide how that information to display on the signage.