Undoubtedly SyncSign display can be one of the main symbols of advanced technology in this modern society. It has been replacing the old awkward sticky note in many industries…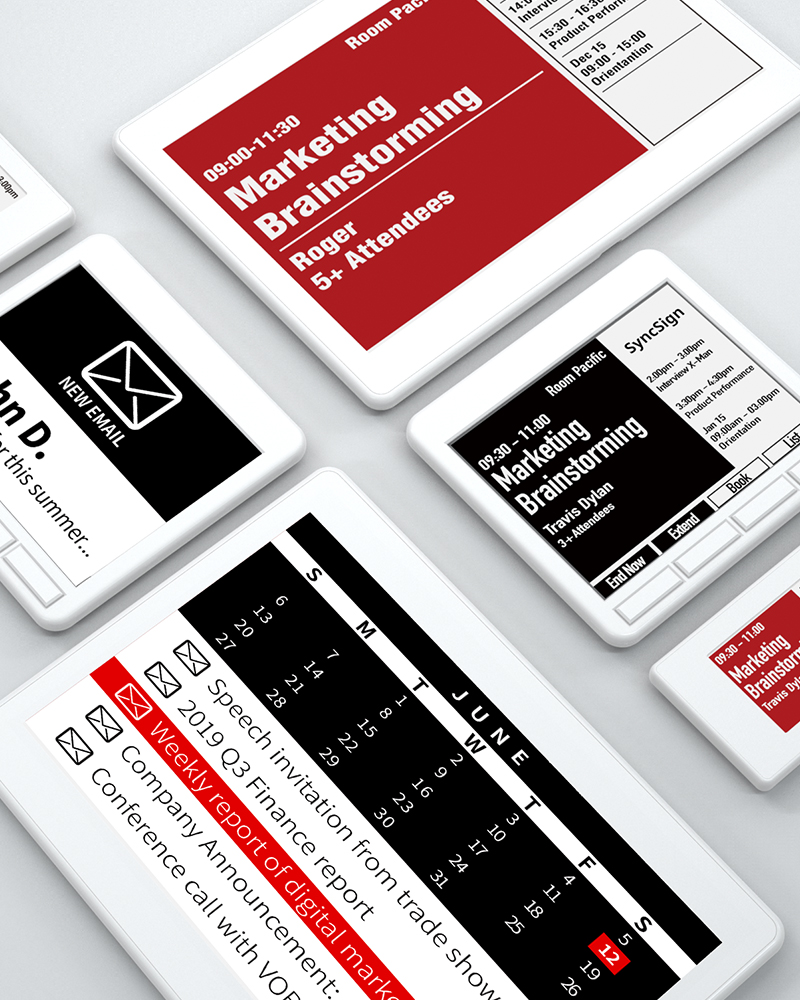 The Design Is Quite Reasonable
People like orderly beautiful things. SyncSign display is faultlessly giving you this outlook. Different sizes are made for different occasions. The colors of the words on the screen are best to be seen, giving you a sense of comfortability and elegant simplicity.

Simple Interface Customizable Look
SyncSign display app themes are customizable, with the option for professionally designed themes that match your brand and company culture. It is the perfect fit for electronic shelf labels and retail signage displays, offering extremely low power consumption, very wide viewing angles, mono and 3-color options, and paper-like readability under all store lighting conditions.SyncSign display also offers retailers the ability to wirelessly update content on shelving signage quickly and efficiently, without the need to print paper tags and deploy store representatives to change them manually.

Increase Visibility and Productivity
Get rid of analog conference room signs that need to be updated constantly. SyncSign display shows live-time availability at-a-glance. Employees can make reservations right from the meeting room display, making it easy to schedule a room on the fly while encouraging spontaneous collaboration. Is there any method to almost eliminate complaints about meeting rooms not being available as they're needed? This device can help you put an end to scheduling headaches and keep meetings on track. Besides, why not choose it for a parking lot, clothing mall, auto dealership, table reservation at restaurant and etc…..you would never want to miss it!